Consultation and Valuation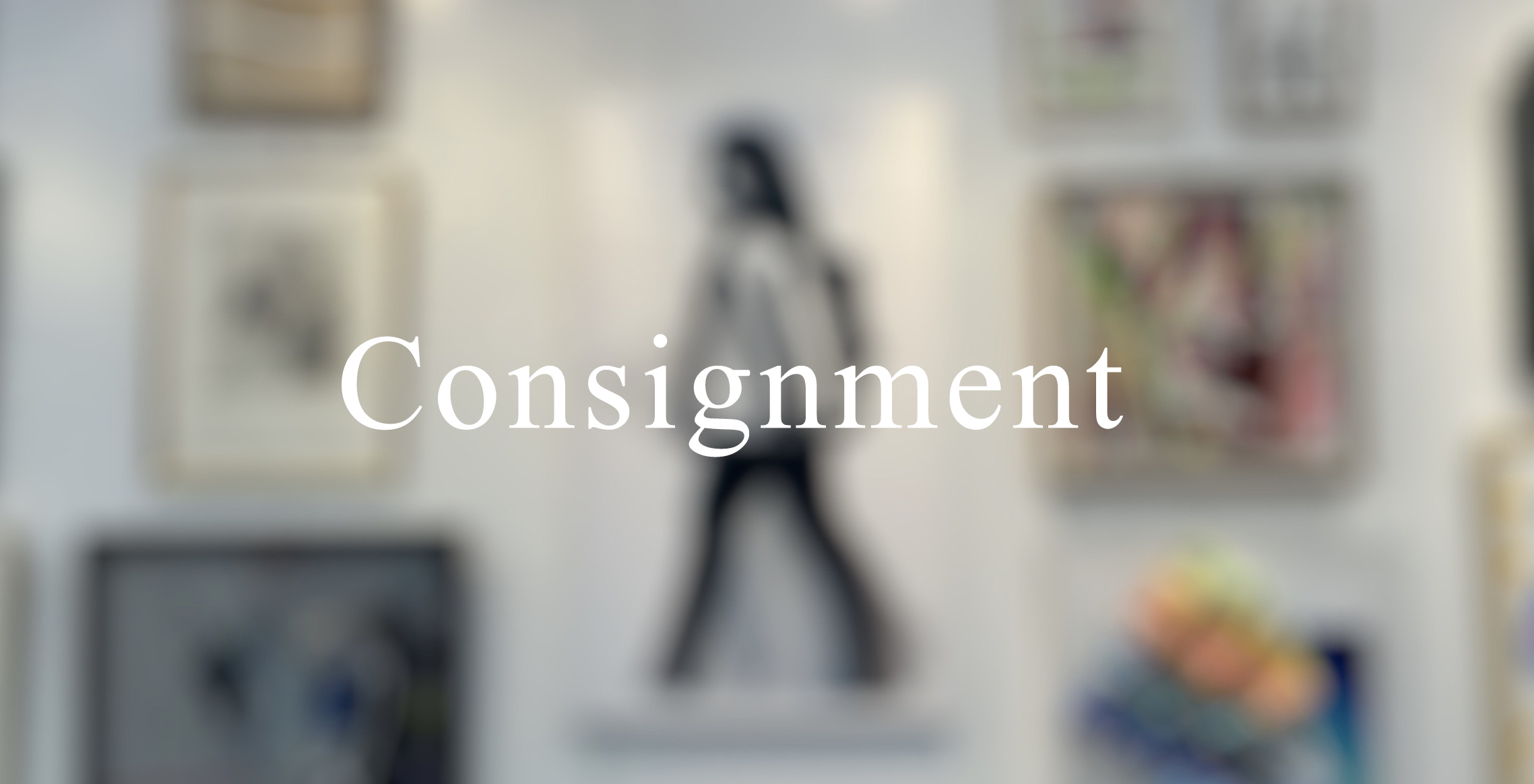 Should you have an artwork that you would like to sell or consign, please fill out our Sale of Property and Valuation and Online Form, select "Consign to Auction" and please provide as much information as possible about the artwork.
If you have any problems filling out our online form, you may print out the Application Form for Sale of Property and Valuation and return it to us via post, fax or email with photographs of the artwork attached.
Upon verifying the nature and condition of the artwork, we will inform you of its provisional valuation and consignment terms. Valuations are conducted for free, so please do not hesitate to get in contact.
1F Nissay Hanzomon Bldg.,1-3-1 Kojimachi, Chiyoda-ku, Tokyo,102-0083, Japan
Tel.: +81-3-5216-2480 Fax: +81-3-5216-2481
E-mail:art@mallet.co.jp
Consignment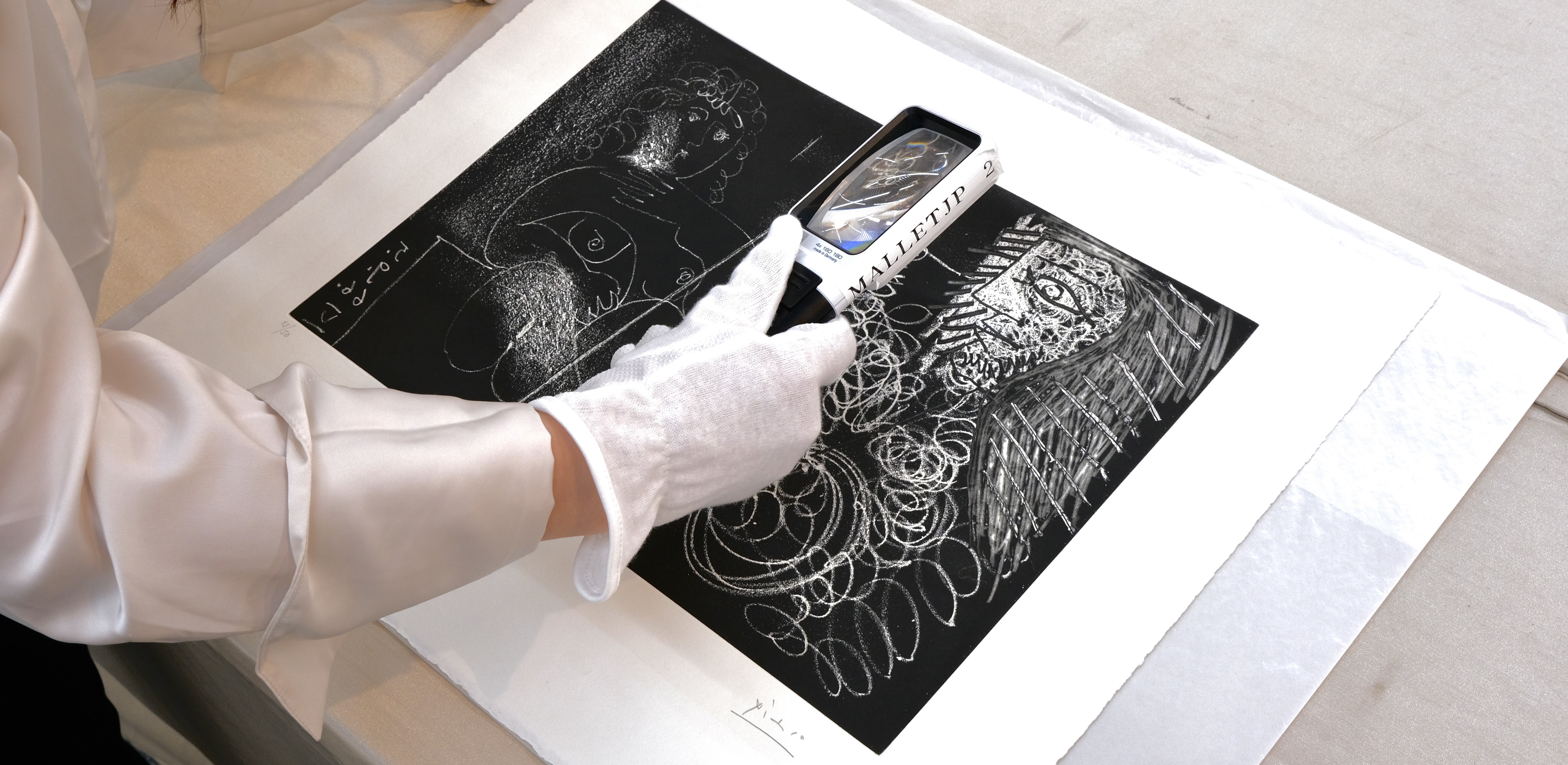 After having provided the provisional valuation, we will need to view the artwork itself before consignment. Please be aware that all related packing and delivery fees are borne by the owner, not Mallet Japan. Depending on the nature or the number of artworks, we may need to consult you directly about how to ship the work to our saleroom. Once we have inspected the work we will be able to assign a current estimate of its auction value based on our appraisal.

If authentication is required, we will arrange this on your behalf, though all fees for authentication will be charged to you. If the artwork does not receive authentication from an authentication committee (including any designated registration committee of a professional arts association, any designated appraiser or professional art researcher), it cannot be consigned. Please note that all charges will still be the responsibility of the owner, not Mallet Japan.

If your artwork requires restoration work or a new frame, we will discuss this with you.
Agreement of Sales Terms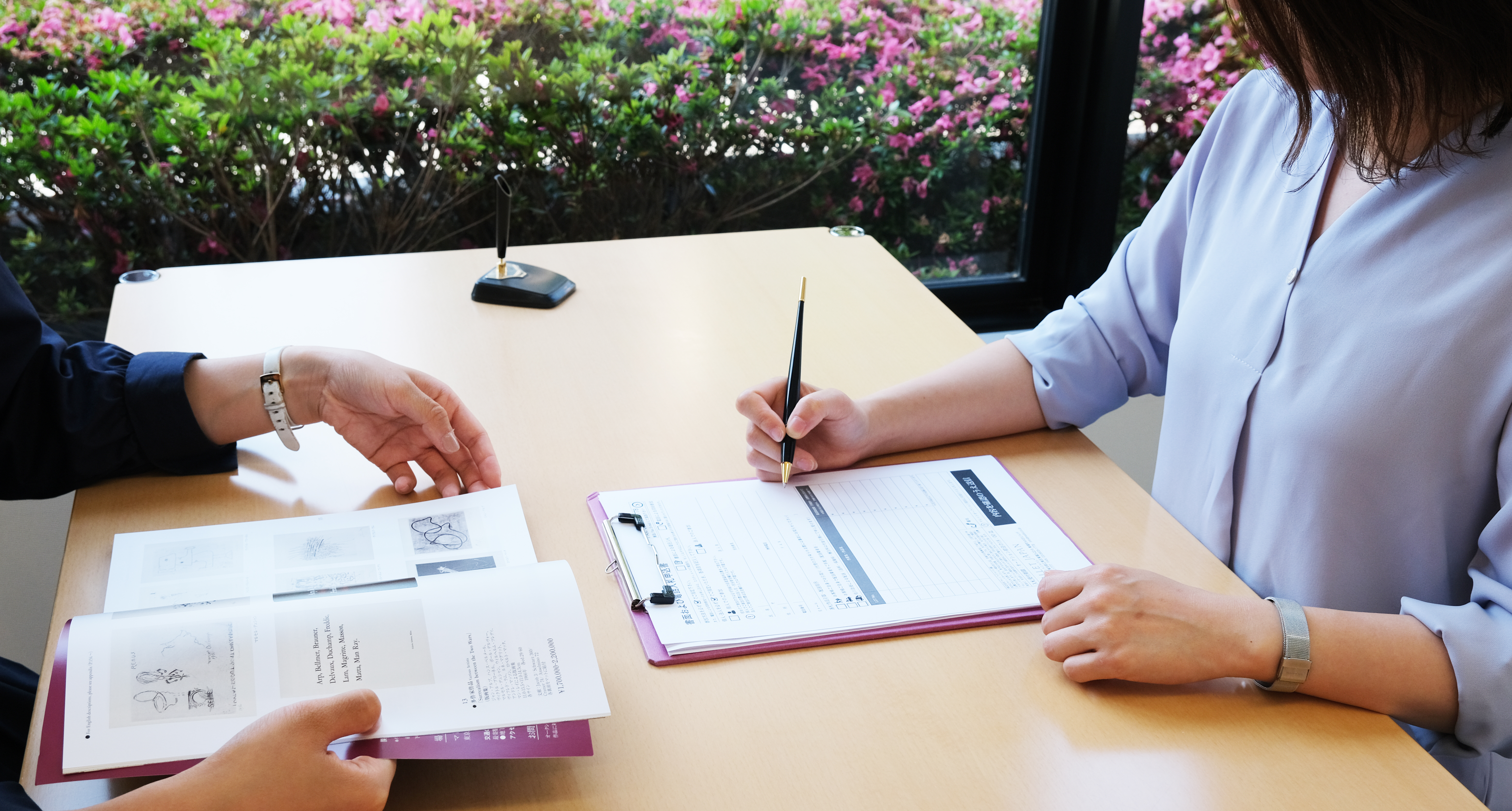 Should you agree to the final estimate, reserve price and all sales terms, we will agree on the terms of your consignment. Please be warned that once the agreement has been signed, it cannot be cancelled.
Until the lot has been delivered to the purchaser after the auction, the artwork will remain in our designated storage, covered by insurance. Please note that insurance fees are borne by the consigner, not Mallet Japan.
Making the Catalogue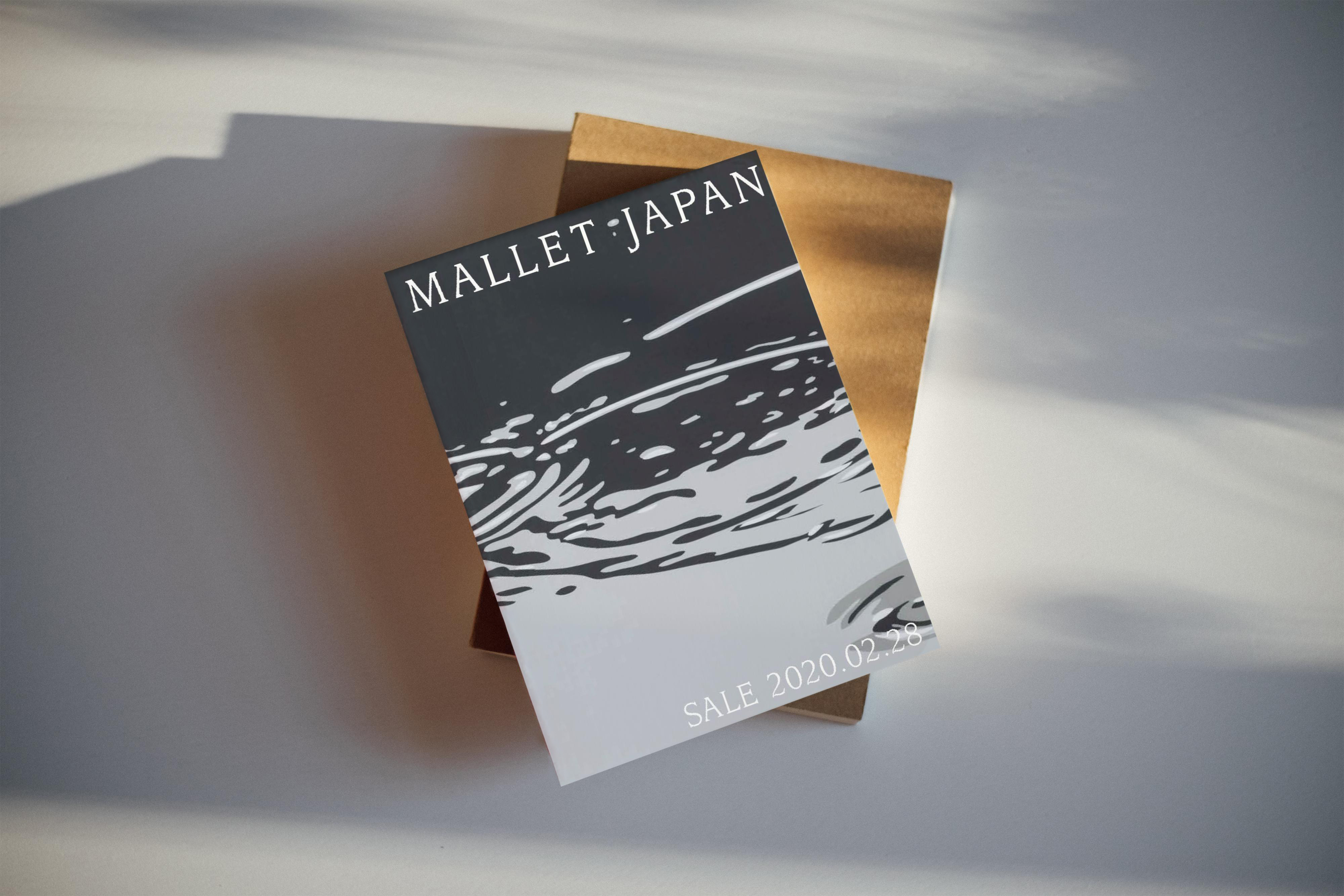 We produce and publish a sales catalogue for each auction. Our catalogues contain photographs and information on all consigned properties and are sent to subscribers both in Japan and abroad before the auction. Consignors will be charged an illustration fee of between 5,500 JPY and a maximum of 33,000 JPY per lot. The illustration fee varies according to the size of the image and page layout which are all determined by our staff.
Promotional Activities

Every effort is made to advertise the consigned lots before the auction to art collectors and individuals who are not able to visit the Auction Preview both within Japan and overseas. Press releases and advertisements are made in art magazines and other media as well online.
Auction Preview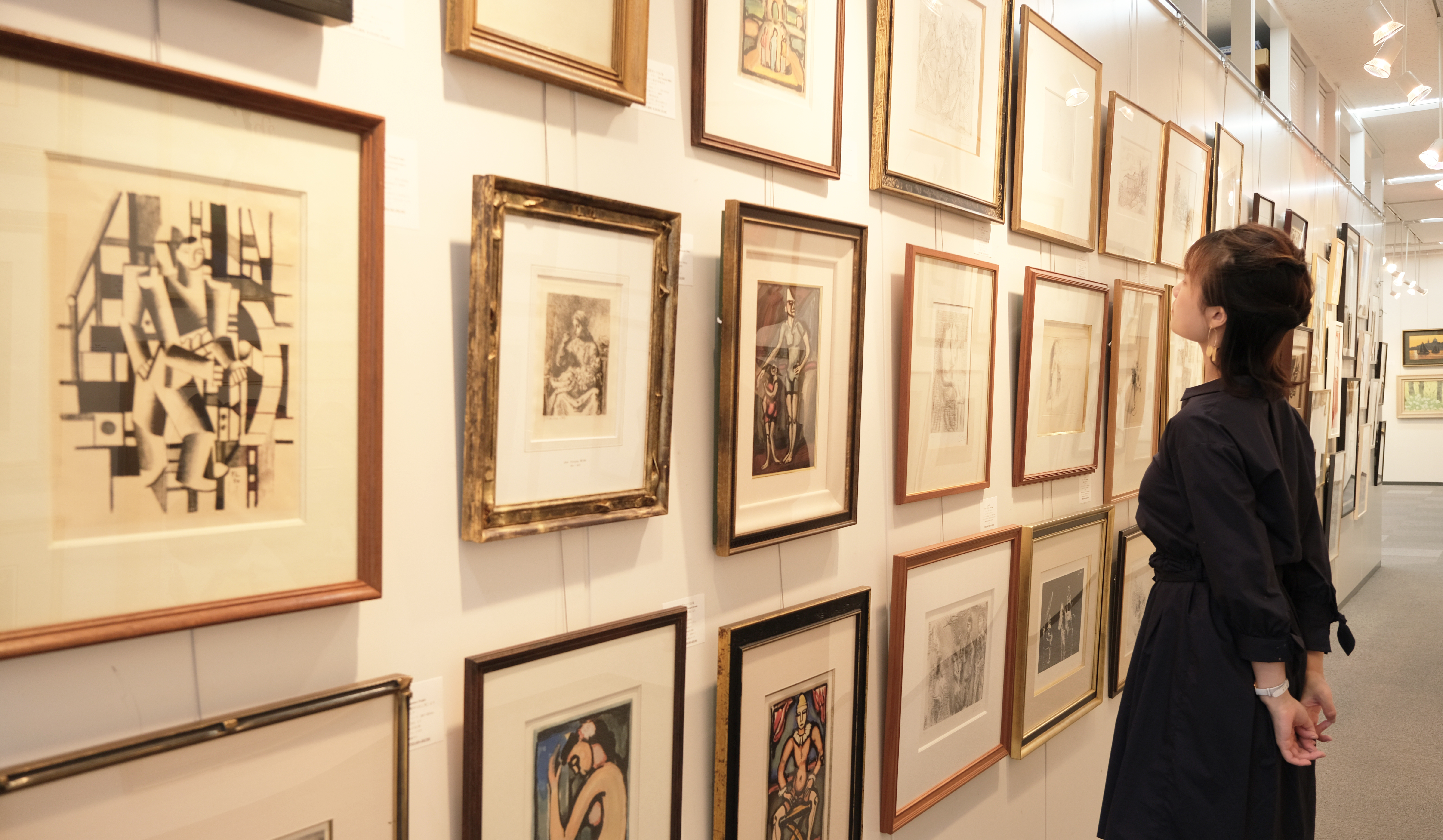 For three days before the auction we hold a pre-auction viewing at our salerooms in Tokyo where all lots are put on display for all potential clients to view directly. Our specialists are on hand at all times to promote the lots.
The Auction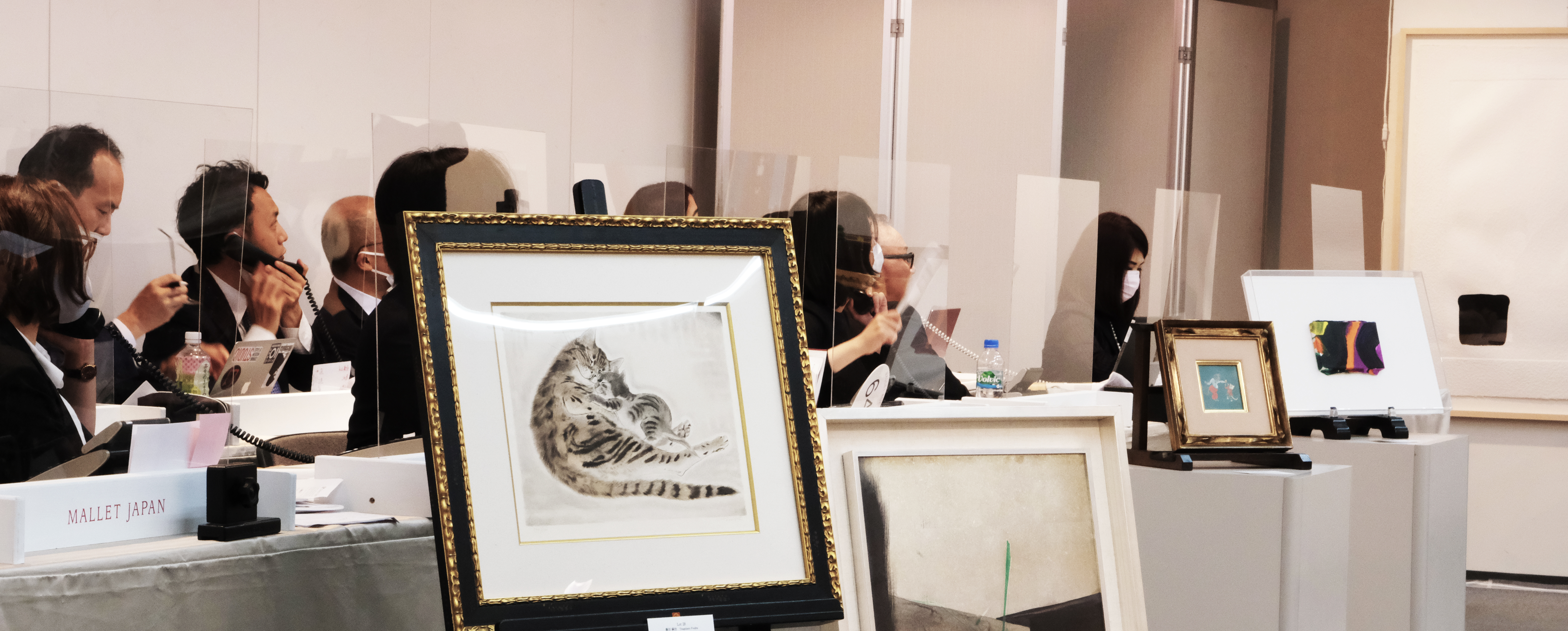 Each lot is auctioned one at a time in lot-order and is sold to the highest bidder. After the auction you will be notified in writing of the results for your consignments.
Payment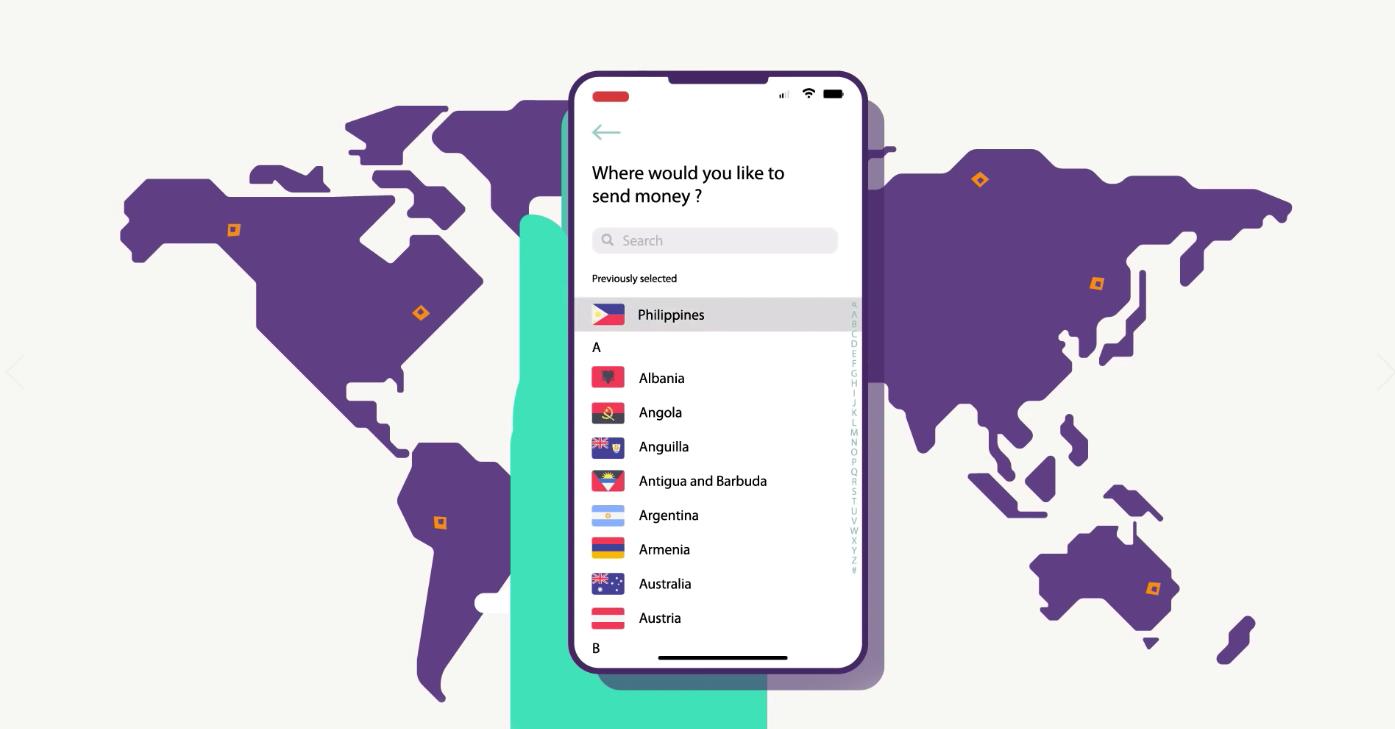 Once we have received payment from the successful bidder we will transfer the payment directly to your account by wire transfer twenty days after the auction. Please bear in mind that all additional fees and expenses will be subtracted first (such as restoration costs, illustration fees and insurance). However, if the payment from the successful bidder is delayed, we will not be able to pay you until we have received it.
Returning Unsold Lots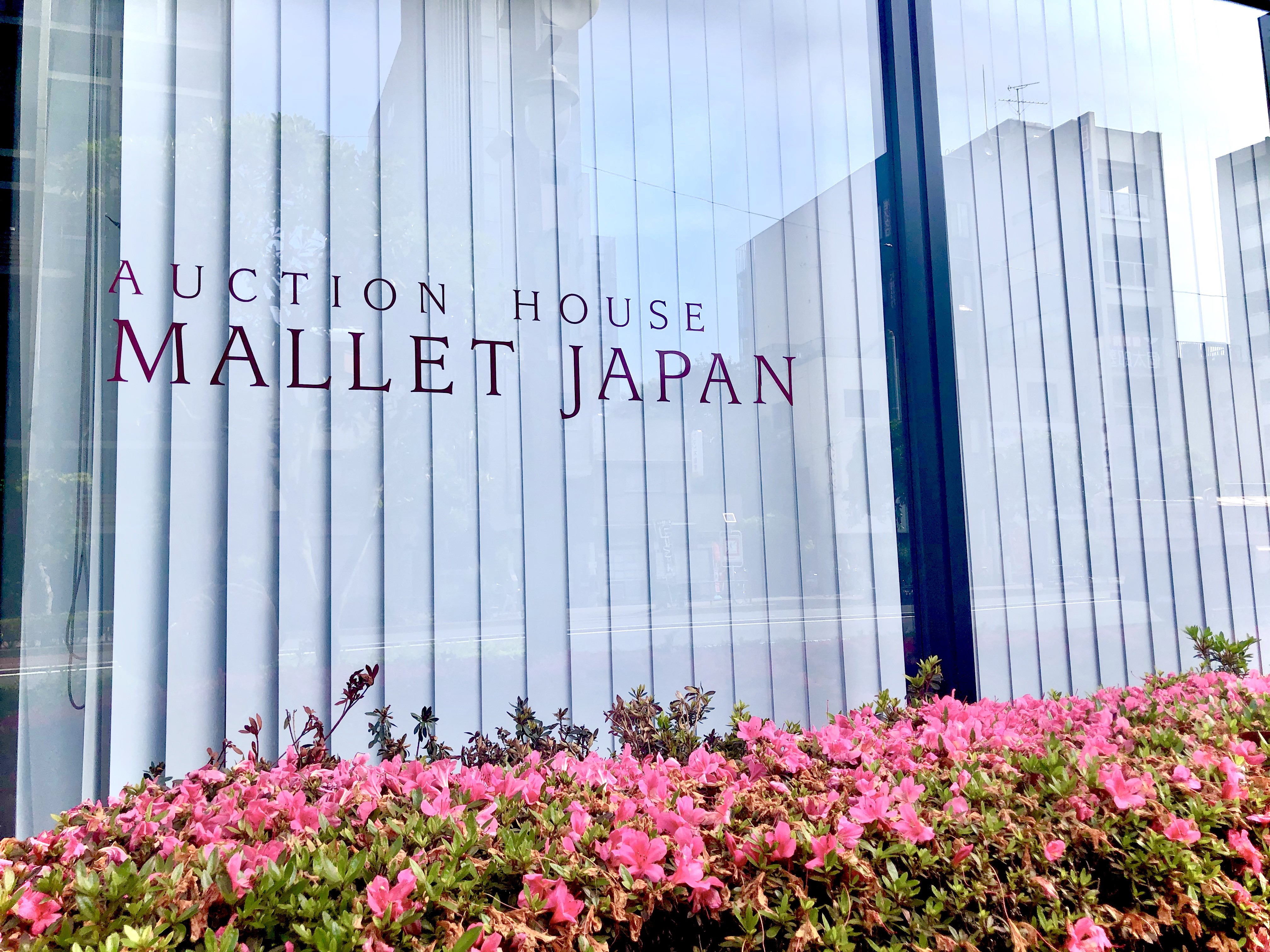 Unless otherwise instructed, we will return unsold lots to your registered address within twenty days of the auction with a shipping company designated by us. All associated shipping, packing and insurance costs will be the responsibility of the consignor. If you intend to visit us in person to pick up your artwork(s), please let us know in advance. Should you wish to consign the artwork to a later auction, or make it available for after sale or private sale, please discuss this with us.
If a Forgery is Discovered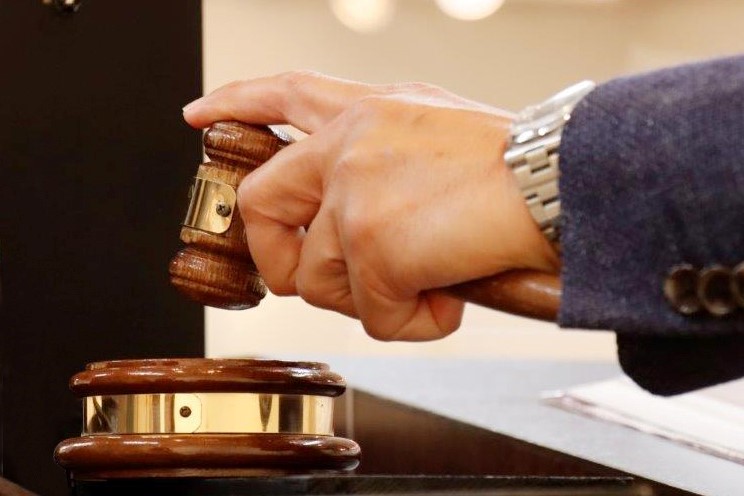 If a consigned artwork is determined to be a forgery within five years of the date of the auction, the consignment agreement between the consignor and Mallet Japan will be terminated. If we have not yet paid the consigner we will simply return the lot in question. Should a payment have already been made, the consignor will be asked to refund the amount in full, after which we shall return the artwork.